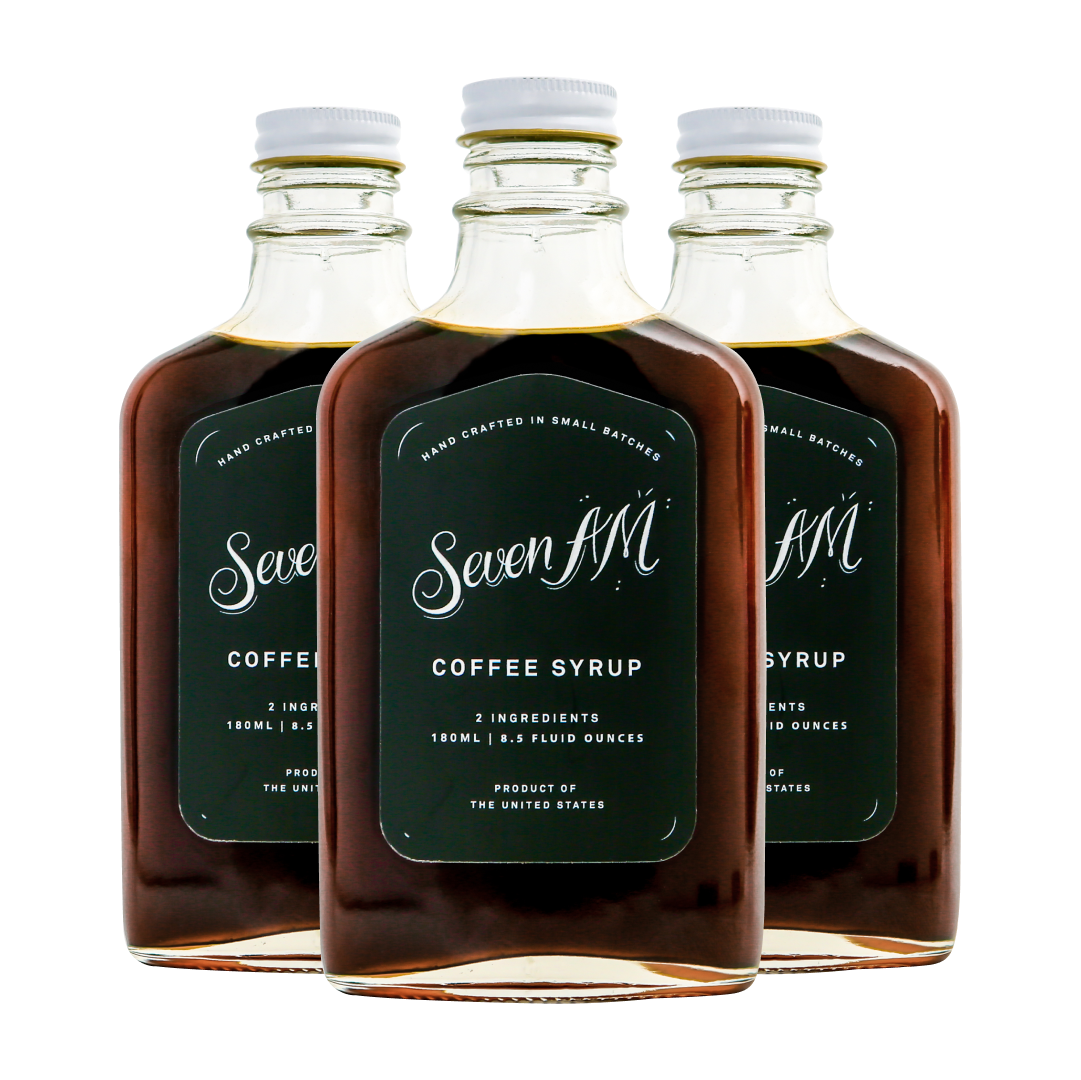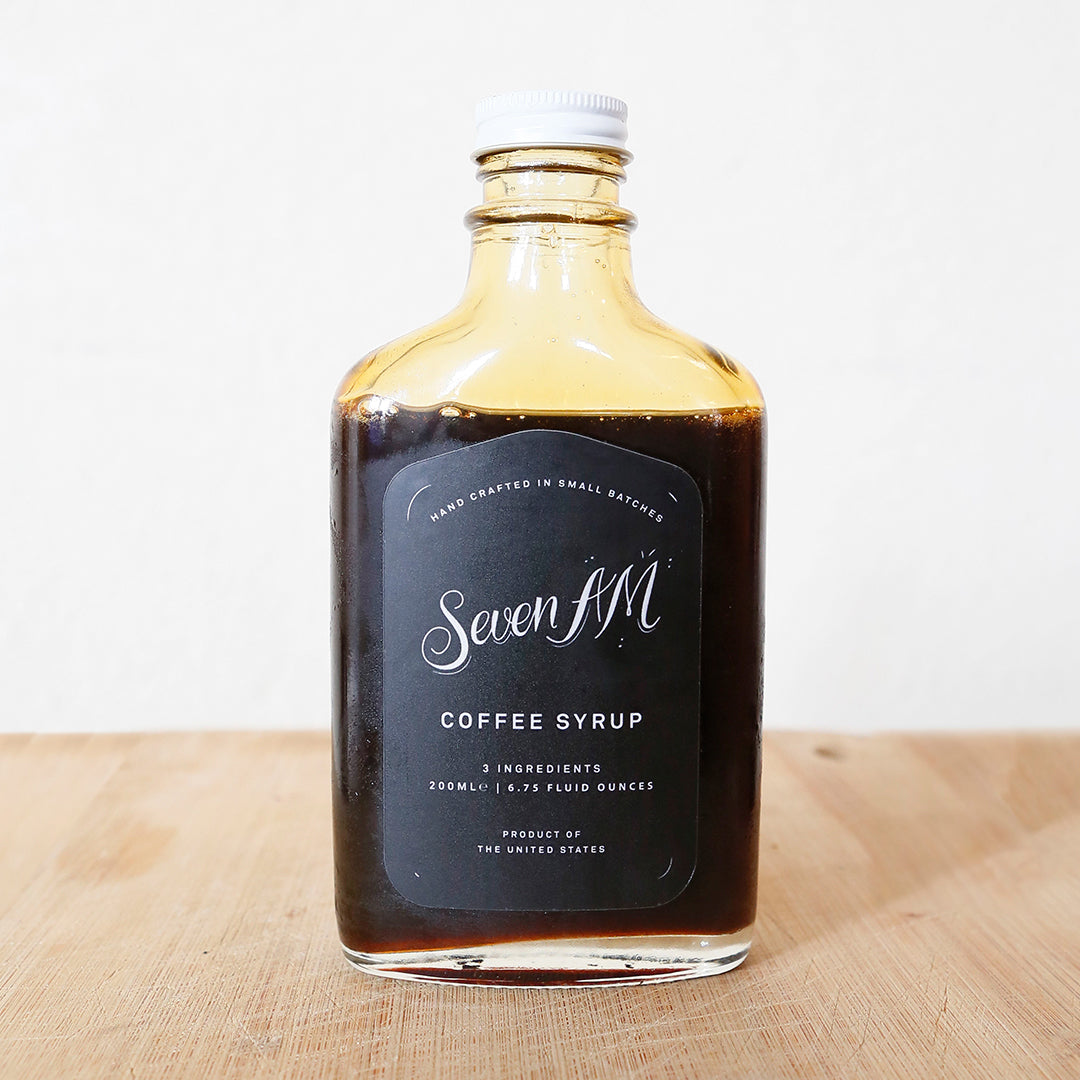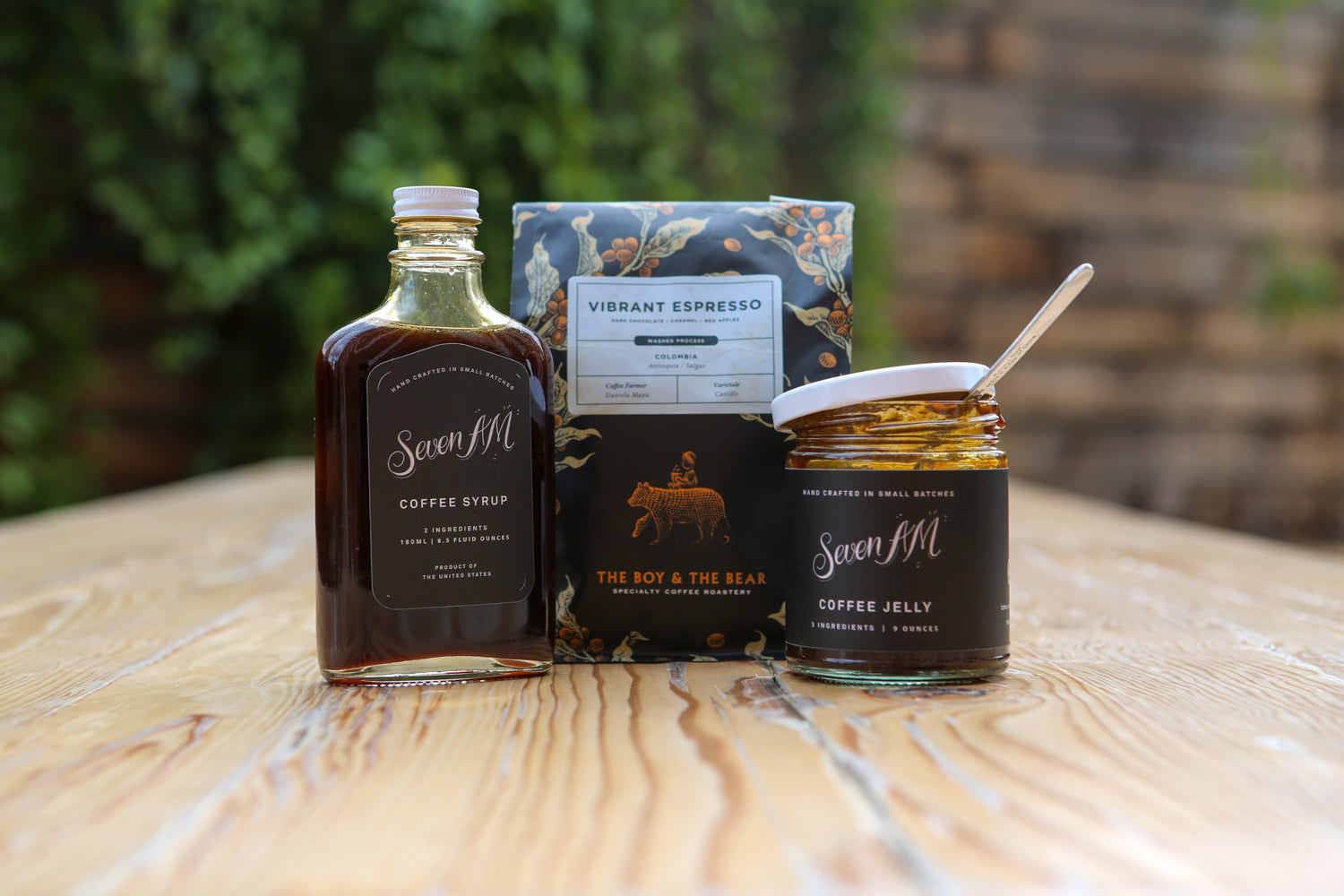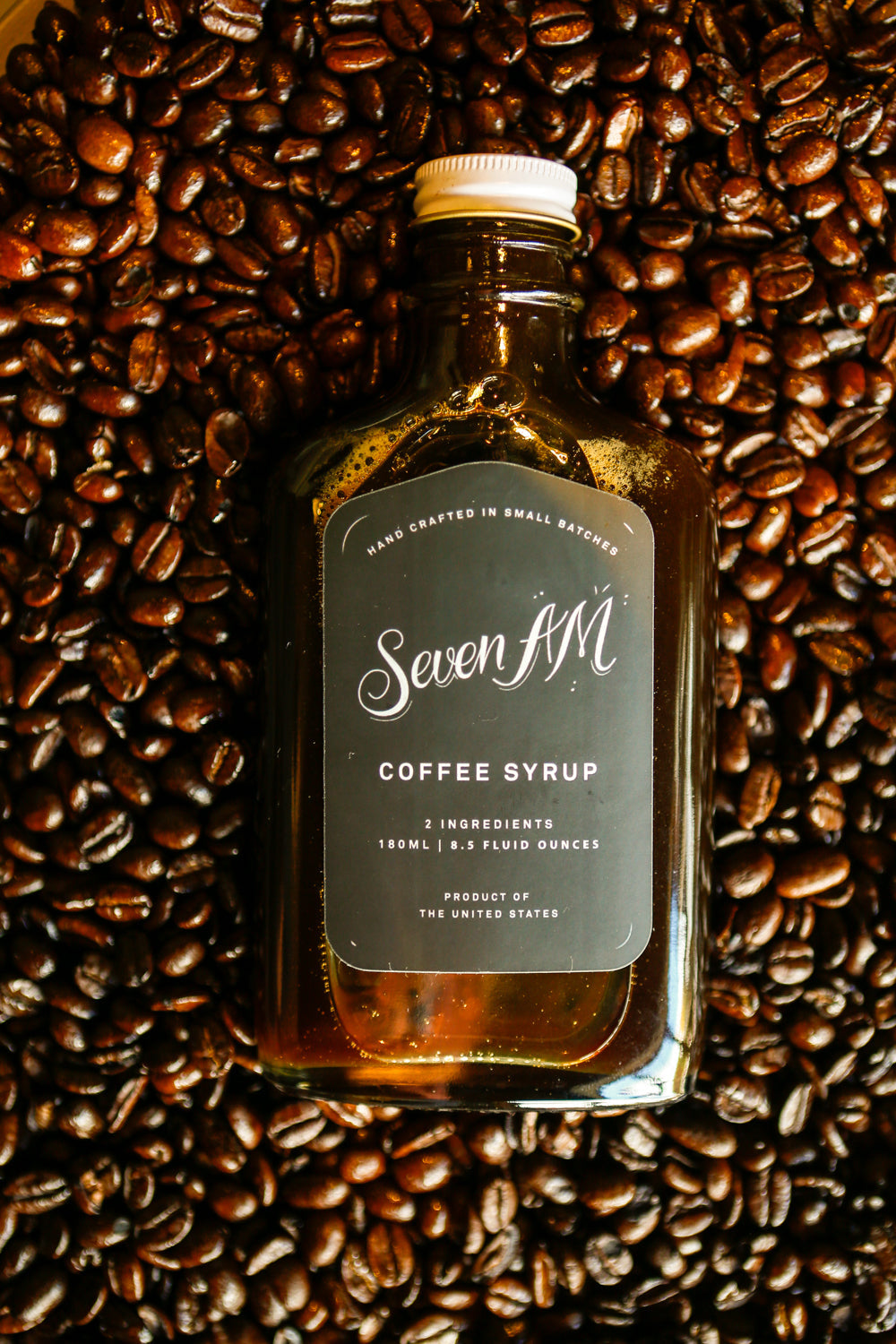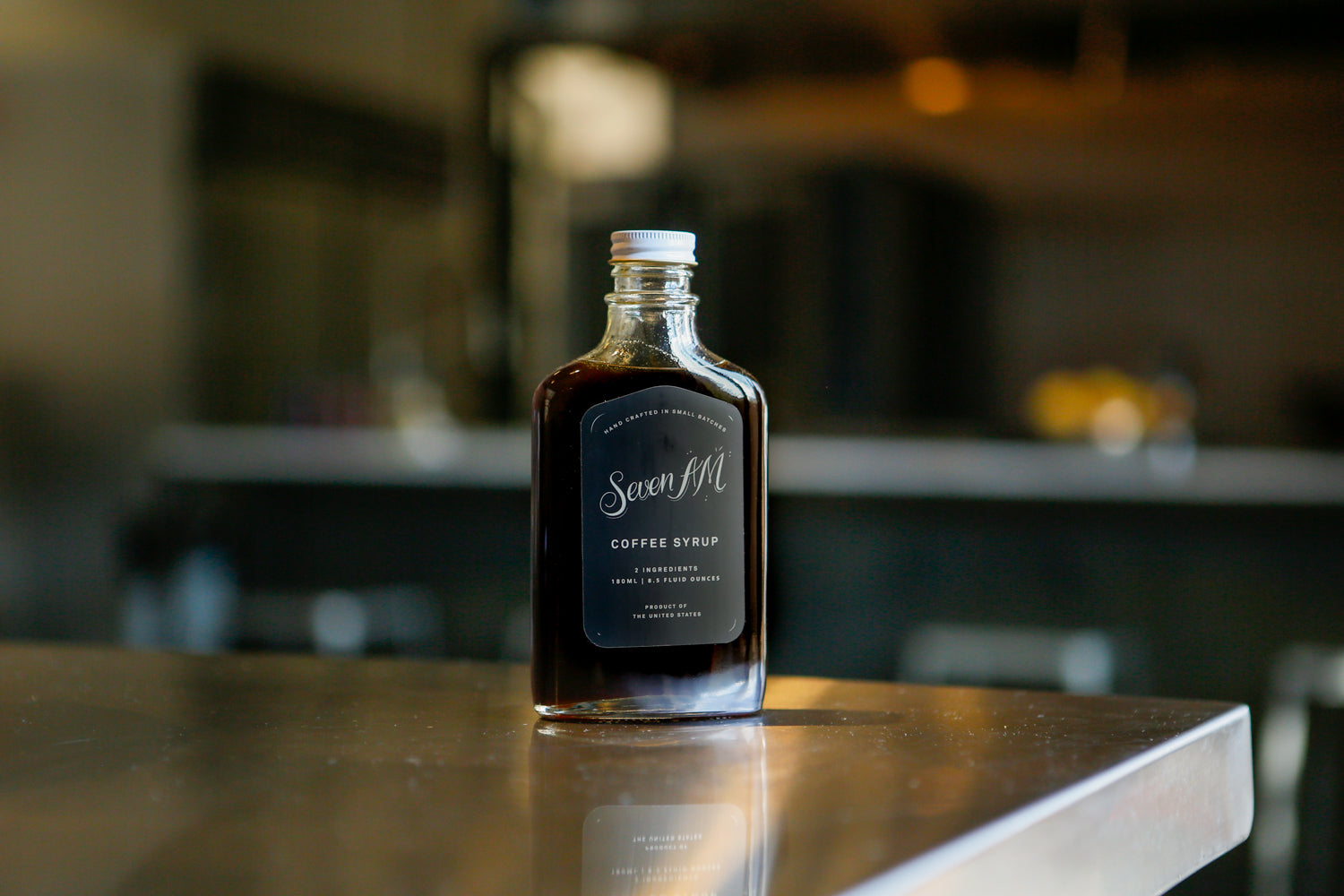 Coffee Syrup (3 Bottles)
Product Description
Coffee but in syrup form. Usable on almost anything from pancakes to ice cream to a salmon glaze.
Seven AM Coffee Syrup is made with 2 ingredients, coffee, and pure cane sugar. We use a medium roast, single source, Colombian coffee (Shout out to The Boy & The Bear) which provides hints of dark chocolate, caramel, and red apples.
NUTRITION FACTS
11 Servings per Container
Per Tbsp (15mL)
Amount/Serving
% Daily Value*
Total Carbohydrate(16g)
6%
Includes 16g Added Sugars
32%
Vitamin D 0mcg 0% - Calcium 10mg 0% - Iron 0mg 0% Potassium 30mg 0%

* The % Daily Value (DV) tells you how much a nutrient in a serving of food contributes to a daily diet. 2,000 calories a day is used for general nutrition advice.